Executive summary of Crisis in Kyrgyzstan wiki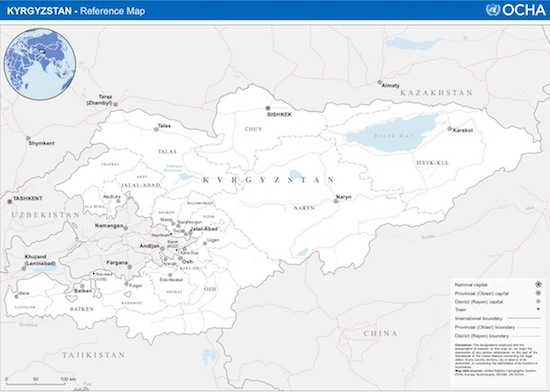 The 2010 south Kyrgyzstan riots are ongoing clashes between ethnic Kyrgyz and Uzbeks in southern Kyrgyzstan, primarily in the cities of Osh and Jalal-Abad, in the aftermath of the ouster of former President Kurmanbek Bakiyev. It is part of the larger 2010 Kyrgyzstan crisis. Violence broke out on 9 June in Osh. By 12 June the violence had spread to Jalal-Abad, requiring the Russian-endorsed interim government led by Roza Otunbayeva to declare a state of emergency in an attempt to take control of the situation. As of 18 June 2010 it is reported that 2,000 ethnic Uzbeks have been killed, and 400,000–550,000 displaced, of which at least 85,000 have fled into the neighboring Uzbekistan.The eyewitnesses recount horryfying stories of atrocities commited by Kyrgyzs against Uzbeks. Amnesty International, HRW and other human rights and civil society groups have urged for independent investigation.
This wiki now features a curated list of key crisis information resources that contain or point to resources including datasets, emergency numbers, helplines and ground situation updates, vital to aid efforts.