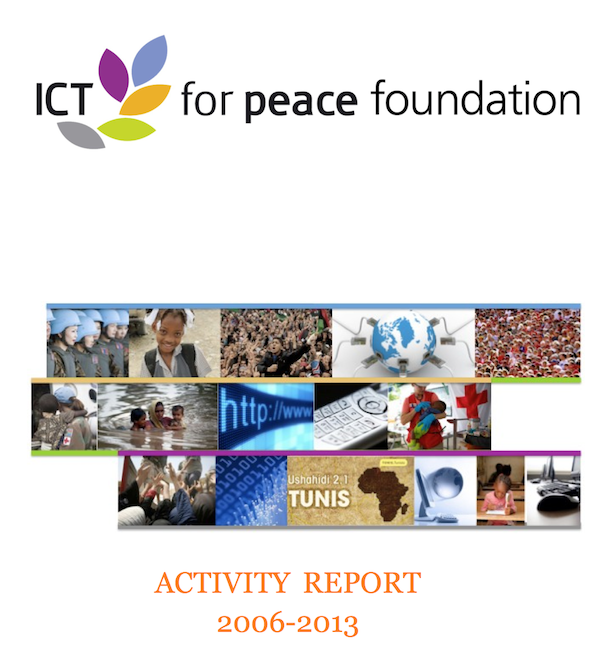 ICT4Peace took root in 2003 with a pioneering research on the role of ICTs in preventing, responding to and recovering from conflict that led, two years later to the adoption of Paragraph 36 of the Tunis Commitment by the World Summit on the Information Society.
ICT4Peace is a policy and action-oriented international Foundation that explores and champions the use of Information Communications T echnology (ICT) for crisis management, humanitarian aid and peace building.
Since its creation as a Foundation in spring 2006, it has offered insights, strategic guidance and conduct after-action reviews of ICT's designed and deployed for such purposes.
ICT4Peace aims to facilitate improved, effective and sustained communication between peoples, communities and stakeholders involved in conflict prevention, mediation and peace building through better understanding of and enhanced application of Information Communications Technology (ICT) including Media.
The Foundation focuses on original research and policy development, advocacy on key issues, advisory services and training as well as targeted networking.
Read our latest activity report here, or read it online here.