Information and Communication Technology for Peace: The role of ICT in preventing, responding to and recovering from conflict (Stauffacher, Drake, Currion, Steinberger 2005)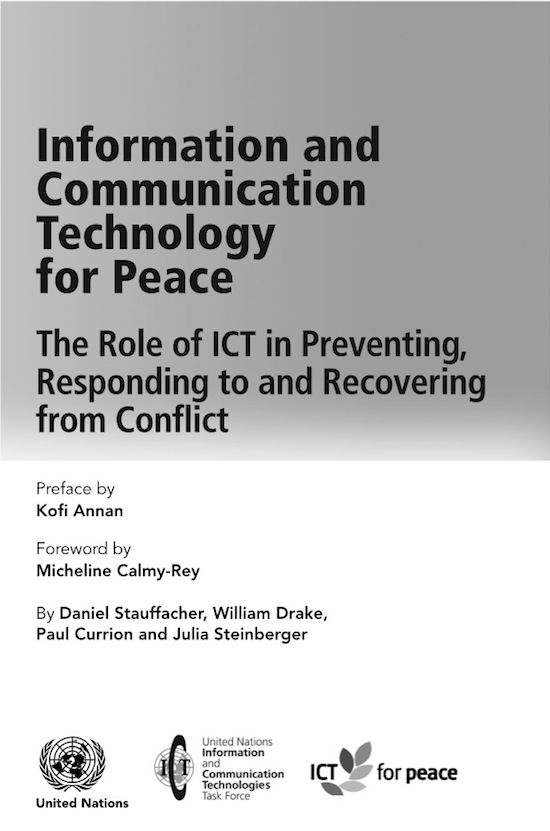 The ICT4Peace project was launched in 2004 with the publication of a book by the UN ICT Task Force on the practice and theory of ICT in the conflict cycle and peace building and the approval of para. 36 of the Tunis Commitment of the World Summit on the Information Society (WSIS) in 2005. The ICT4Peace Foundation was established in spring 2006.
Download and read the entire book from here.