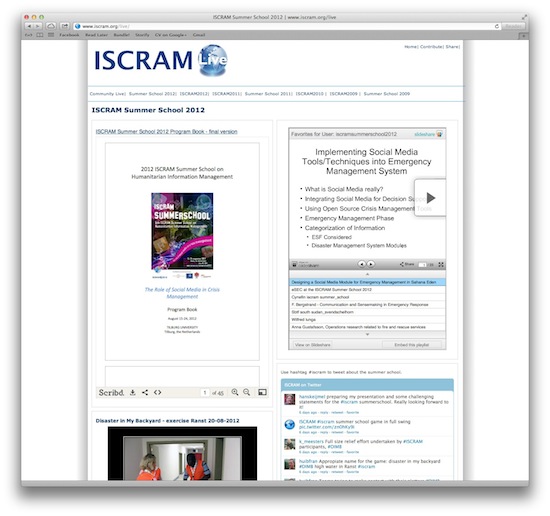 Having first taught at the ISCRAM Summer School in 2011, ICT4Peace Foundation's Special Advisor Sanjana Hattotuwa was again invited to teach at the 2012 Summer School, held at the University of Tilburg from 15 - 24 August 2012. ISCRAM's Summer School is unique, in that it attracts both senior graduate, post-graduate and post-doctoral students as well as senior policy makers and those with signification field based humanitarian and relief work experience. The format is interactive and informal, with presentations followed by simulations and group work.
The ICT4Peace Foundation spoke at length on the state of Crisis Information Management, as well as the future of CiM - with a particular focus on the growing ethical challenges of data collection, retention and use during and after humanitarian emergencies. The Foundation also spoke of the need for full disclosure of failures, as a key component in learning.
The Foundation also conducted a mini-simulation with the group so that they were alerted to, and actually had to use around 30 of the currently CiM platforms (including mapping platforms) in use, ranging from those anchored to the UN to those from the crisismapping community, NGOs and media. The full ISCRAM programme can be read below.