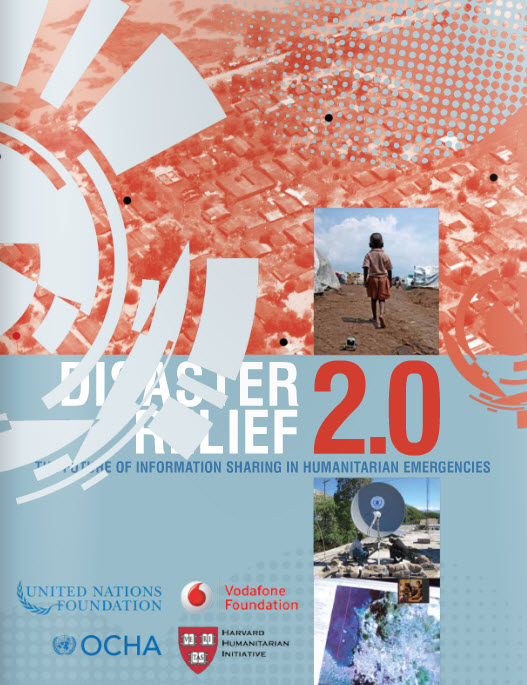 The ICT4Peace Foundation was delighted to have participated in the New York launch of Disaster Relief 2.0: The Future of Humanitarian Information Sharing, a report prepared by the Harvard Humanitarian Initiative, in cooperation with the United Nations Foundation, Vodafone Foundation and the UN Office for the Coordination of Humanitarian Affairs (UN OCHA) at the US Mission to the UN in New York.
Sanjana Hattotuwa, ICT4Peace Foundation's Special Advisor, who is also quoted a number of times in the report, participated in a lively panel discussion on the results of the report and its recommendations, moderated by Ambassador Rick Barton, United States Representative to the Economic and Social Council of the UN, along with Pat Banks, Director of Communications and Information Services, UNOCHA, Adele Waugaman, United Nations Foundation, Nigel Snoad, Senior Advisor UN OCHA (and also on the Advisory Board of the ICT4Peace Foundation), Mark Foran, Harvard Humanitarian Initiative and Heather Blanchard, Founder Crisis Commons.
One of the conclusions coming from the discussions was that a process was need to bring together the growing number of Volunteer Technical Communities (VTCs) into a working relationship with the governmental and intergovernmental humanitarian actors to support them in having robust and sustainable crisis information management systems. The UN's Crisis Informations Management Strategy (CiMS) launched by the UN Chief Information Technology Officer (which is now part of the UN's core ICT strategy) and OCHA's important work on Core Operational Datasets (CODs) were mentioned as important platforms that could help bridge the valuable work of these various communities.
The ICT4Peace Foundation has published a number of reports and articles on these issues over the last few years which have also contributed to the writing of Disaster Relief 2.0. These include,