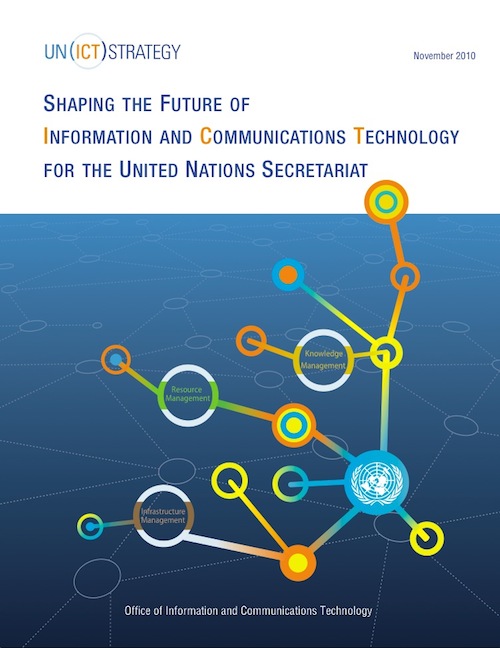 As noted in the Foreword by Dr. Choi Soon-hong, Assistant Secretary-General & Chief Information Technology Officer,
The goal of the ICT strategy, described in this publication, is to maximize the value of ICT in improving the Secretariat's overall effectiveness and efficiency at delivering its services to the global community. The main thrusts of the ICT strategy are to overcome the difficulties attributable to what has become a highly fragmented ICT environment and to build strategic, integrated ICT capabilities through the introduction of improved systems, tools and methods to the Organization.
Page 30 of the report notes the Foundation's on-going work with the United Nations to support the design and development of crisis information management platforms,
Crisis Information Management Strategy (CiMS): In times of crisis, whether natural or man-made, the CiMS aims to ensure effective information sharing across the UN system and among Member States. OICT is working closely with other Secretariat offices and departments, several UN agencies and other entities such as the ICT for peace foundation on developing and implementing CiMS.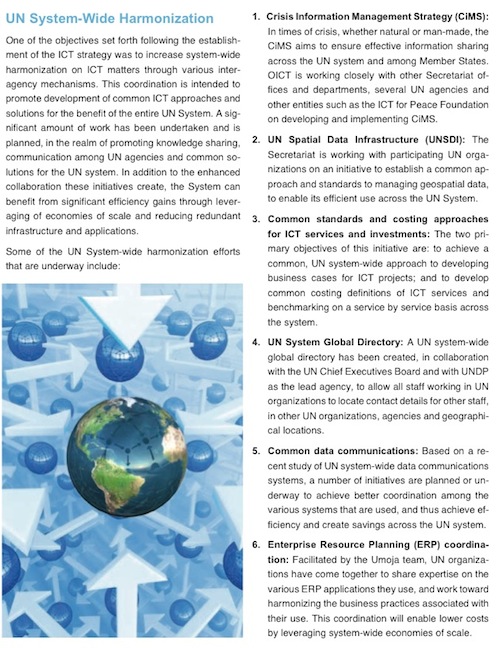 The Foundation's engagement with CiMS was also noted in the Status of implementation of the information and communications technology strategy for the United Nations Secretariat, Report of the Secretary-General (A/65/491).