Download Document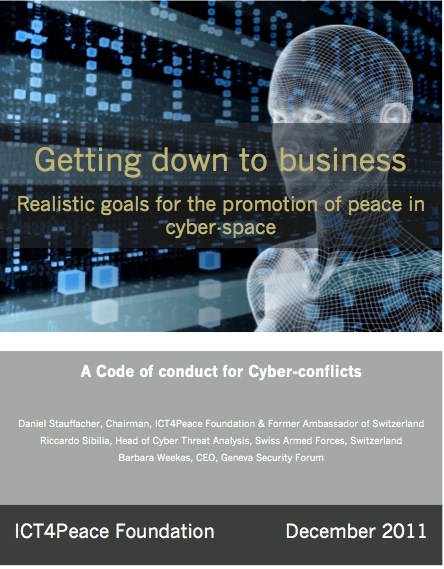 In this latest paper by the ICT4Peace Foundation, the authors have called for a non-binding code of conduct to strengthen cyber-security and mitigate the threat of growing cyber-security threats. The paper is a substantive basis for the call issued by the authors in an op-ed in the Neue Zürcher Zeitung on 6 July 2011, for such a non-binding code of conduct.
The paper describes also some recent developments in 2011 that took place at the policy-making level at the United Nations and important conferences in London and Berlin in the Fall of 2011.
Download the report as a PDF here or view it online here.