ICT4Peace aims to enhance the performance of the international community in crisis management through the application of information Communications Technology (ICT) - technologies that can facilitate effective and sustained communication between peoples, communities and stakeholders involved in crisis management, humanitarian aid and peacebuilding.

Wikis for Crisis Information Management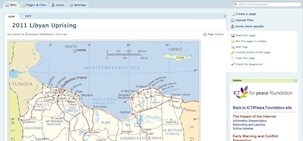 A collection of unique and widely acclaimed wikis created by the ICT4Peace Foundation are geared towards the humanitarian aid community as well as media and policy makers. They feature vital information from government, the UN system in the disaster / crisis stricken area, o...